"Great service. Can order your drinks and meals right from the tablet on the table! Highly recommended."
- Trip Advisor Review
Help waiters give the best service ever for the best profits ever.
12% Sales Boost
thanks to impulse orders,
appetising photos, and
automatic suggestions
+ 55% Customer Facetime
waiters spend time
with your customers,
not with the till
Huge Customer Delight
75% of all customers use
their magictab, loving how
well they get served
How it Works
Magictab works alongside your waiters to create a great service experience.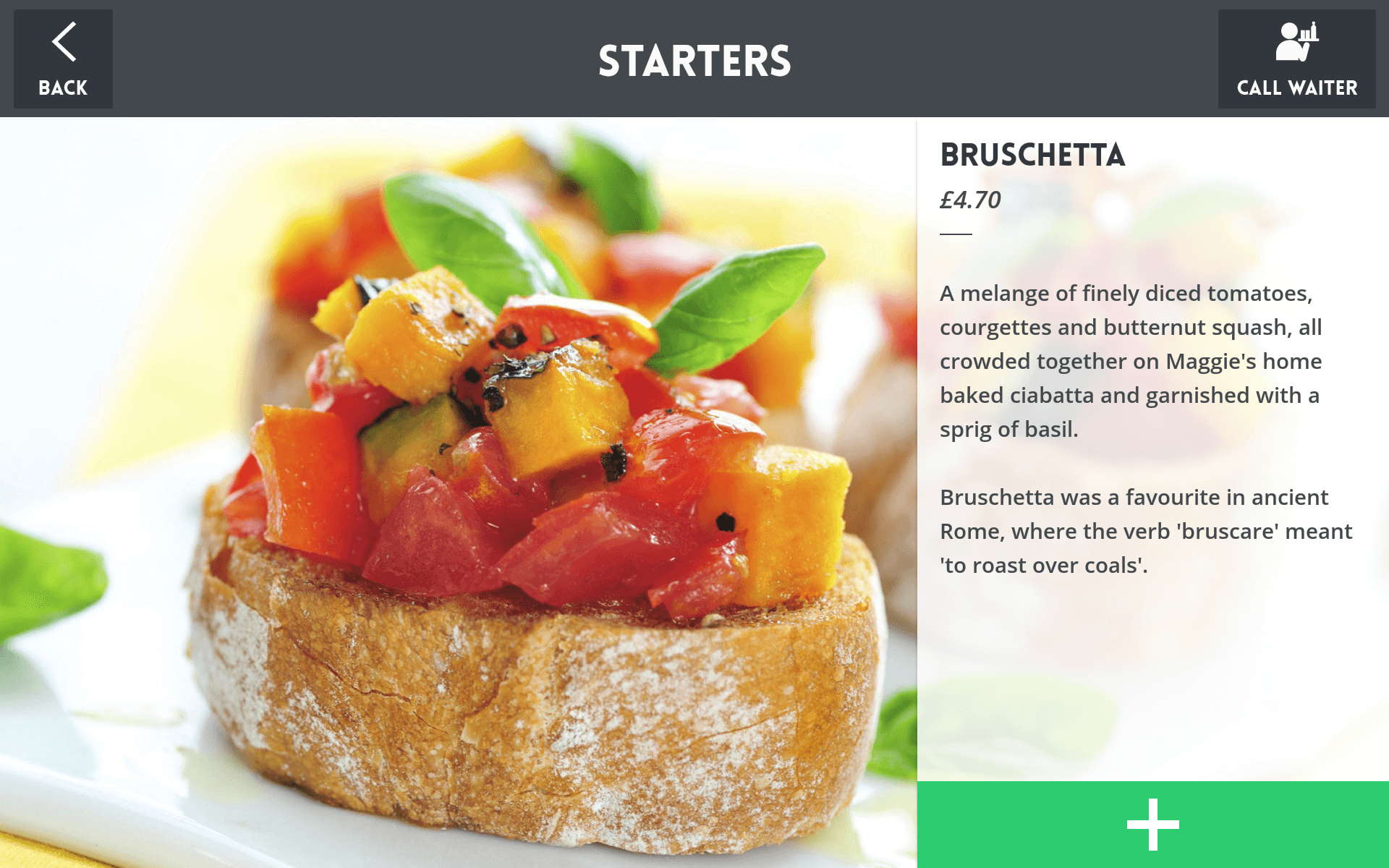 Great service drives higher spend per head, repeat custom and growth by word of mouth
Yet waitstaff are expensive and good ones are hard to find. Waiters get busy, they forget to suggest things and they have no time to sell drinks when glasses run dry.
Magictab delights customers and lifts sales
Waiters leave magictabs with customers throughout their meal. Customers can explore the menu, order as many times as they wish, and pay the bill anytime they like. Waiters serve tables just as usual, always on hand to help.
---
"Our magictabs helped us
raise revenues by 25%."
- Elena Stradze, restaurateur
All the Features You Need
Full POS
Integration

20-Hour
Battery

Drop-proof &
Spill-proof

Fully
Anti-viral
Customised
Branding

All Types Of
Modifier

Table Paid
Indicator

Configurable
Recommendations
"Loved everything about this restaurant. The little device on the table to order our food was brilliant. A*"
- Open Table Review